As the digital transformation continues steadily to occupy all our life aspects, the Coronavirus outbreak has speeded the adoption of digital technologies by several years during a short period. The ongoing COVID-19 crisis has forced rapid changes in the global society. However, the most obvious impact was on the business sector. The sudden and broad shift of the workforce to become from home has increased the demand for all business departments' IT services. IT leaders become under pressure to ensure their IT systems are running smoothly, scale on demand.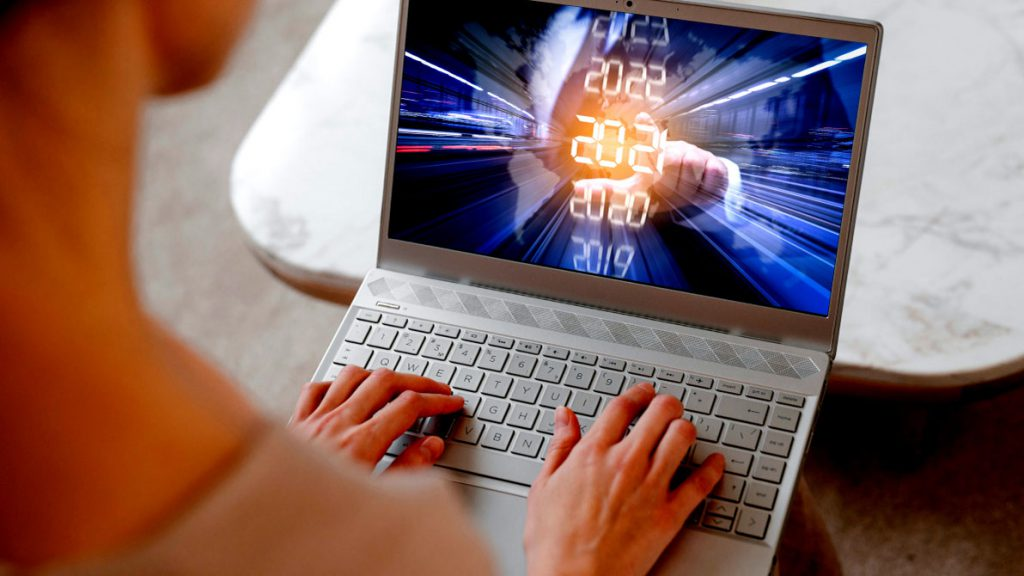 At the same time counter, the new cyber threats originated from transiting the workforce to become from home.
ISC2 conducted a study by surveying 3,790 security professionals at all levels, drawn from small, medium and large organizations throughout North America, Europe, Latin America and the Asia-Pacific region (APAC), the study found that 30% of respondents reported that their organizations made the move to a remote workforce in a single day, while 47% were given several days to a week. Just 16% said that they had more than a week to make this shift. The same report also mentioned that cybersecurity professionals have given a very short time to secure the remote systems. For instance, 22% had less than one day to ensure that remote systems were secured, while again 47% were allowed several days to a week, and only 16% had more than a week.
During the previous year, the rise of COVID19 disease has significantly impacted the general IT challenges for 2021 year. This article will discuss the main seven challenges that will keep IT leaders busy in 2021 year.
TOP CHALLENGES IT LEADERS WILL FACE IN 2021:
Here are the most prominent eight challenges IT leaders will face in 2021.
ONGOING COVID19 CRISIS
The ongoing coronavirus pandemic is still the main challenge that faces IT leaders in the 2021 year. As the disease continues to spread, many countries returned to enforce general lockdown and prevent travel. The restrictive procedures will impact organizations works and increase the remote workforce's dependence to continue operating. IT leaders' responsibilities will increase. For example, securing remote workforce, updating their organization policies to comply with work from home scenario, compliance with various data protection regulation (e.g., GDPR) when processing sensitive data outside organizations internal network, scaling cloud capacity to handle the increased number of home workers, developing new training materials to facilitate remote working of employees, and the increased usage of VPN service to access corporate networks remotely.


MANAGING REMOTE WORKFORCE
Managing remote workers is another major challenge. As there is no sign that the ongoing pandemic will slow down soon, the number of remote workers is expected to increase. IT leaders will face challenges related to using employees' devices and home internet connections to access corporate resources. Employees' devices are less secure than their organization workstations while using insecure internet connection (e.g. public hotspots) will pose a threat to organization data and network. The last challenge will be increasing the number of IT support tickets. If the work from home is not planned well, expect your employees to raise many support tickets whenever they face a technical problem. The work from home model is expected to remain even after the pandemic fear is over.


MANAGING COMPLIANCE AND DATA PROTECTION REQUIREMENTS
As more employees will work from home, an organization's data exposure to risks originated from processing sensitive information in employee's endpoint devices will increase. Failing to protect customers' personal information will make you subject to penalties and fines such as the one imposed by the EU (GDPR) to protect EU citizens' personal data or the California's Consumer Privacy Act (CCPA) enforced in 2021.In general, data protection and privacy regulations are becoming tighter and more complex every year; failing to comply with them will have a serious –financial and legal- impact on your business.


THE DIGITAL SKILLS GAP
The ongoing digital skills gap -especially in cybersecurity skills- will force organizations to adopt automated solutions for many business functions. Utilizing AI will allow an organization to automate repetitive tasks and assign one IT professional to manage or oversee many IT infrastructure simultaneously using automated tools.


THE SLOW MOVEMENT TOWARDS DIGITAL TRANSFORMATION
Organizations move towards adopting digital transformations in slow steps for many reasons including:


Old business processes that do not support digital transformation.
Adopting half digitalized solutions (e.g., some companies still store half of their data in the cloud and the second half on workstations or local storage that cannot be accessed remotely).
Working with third-party providers which still adopting old business processes that do not facilitate digital transformation.
Outdated business model. For example, using old methods in marketing and customer services do not foster digital transformation practices. In a nutshell, digital transformation need to change business culture, and the obstacles we mentioned above will resist changing current business culture. However, the speed of COVID19 spread and the general lockdown imposed in most countries worldwide have speeded up the transformation efforts by several years in a concise time.


VOLVING SECURITY THREATS
As IT technologies continue to advance, so as cybercriminals' attack methods. The broad shift of workforce to become from home will considerably weaken organizations' cyber defense and increase their attack surface. Cybercriminals have not missed the chance and increased their cyberattacks during the 2020, and these criminal activities are projected to continue during the 2021. This year, the two main cyber threats that IT leaders are going to face are Phishing and ransomware.Although phishing is not a new cyberthreat, nevertheless, cybercriminals are taking advantage of the global panic in society from the disease by using the COVID-19 theme to lure their victims when sending malicious emails (e.g., crafting email messages about offering new medicine or vaccine and other related disease news).

To combat this threat, IT leaders must foster security awareness across all organization departments and deploy advanced technologies to detect and stop malicious emails.The ransomware attack has increased during 2020 and is expected to remain a major threat during this year. According to Bitdefender report "Mid-Year Threat Landscape Report 2020", there has been a 715% year-on-year increase in detected and blocked ransomware attacks in 2020. IT leaders should utilize all technologies and enhance their employees' knowledge about cyber threats and how to mitigate them.


HYBRID CLOUD ADOPTION CHALLENGES
The pandemic has forced most companies to adopt cloud solutions rapidly to continue operating. Cloud services are now used not just for storing data but also to host applications, and this trend will increase during this year. However, the speed in which organizations were forced to move to the cloud will expose them to a plethora of commercial, financial, technical, legal, and compliance risks. IT leaders should address these aspects in detail to securely use cloud services.
SUMMARY
As society became more digital, customer experience is the key to foster business growth and drive more revenue. According to Microsoft, 96 percent of customers say good customer service is the key to remain loyal to a particular brand or service. My article mentioned the main challenges that IT leaders may face in this year. Handling these challenges properly will lead to better customer service and enhance the organization's reputation, which will increase an organization's profits and secure its growth in an ever-changing world.
CITATION
Khera, V., 2021. Top 7 Challenges IT Leaders Will Face In 2021. [online] Linkedin.com. Available at: https://www.linkedin.com/pulse/top-7-challenges-leaders-face-2021-dr-varin-khera/ [Accessed 30 June 2021].
---
Connect with us today at www.cloudsecasia.com to safeguard your organization against cyber threats.
We are your premier cybersecurity solution and consulting provider in the APAC region